I've been listening to a lot of jazz albums lately and one of these was "Pyramid" (Atlantic, 1960) by the Modern Jazz Quartet, featuring John Lewis, Milt Jackson, Percy Heath and Connie Kay. The song after which the album was titled, got a short introduction, written by John Lewis. This is what it says: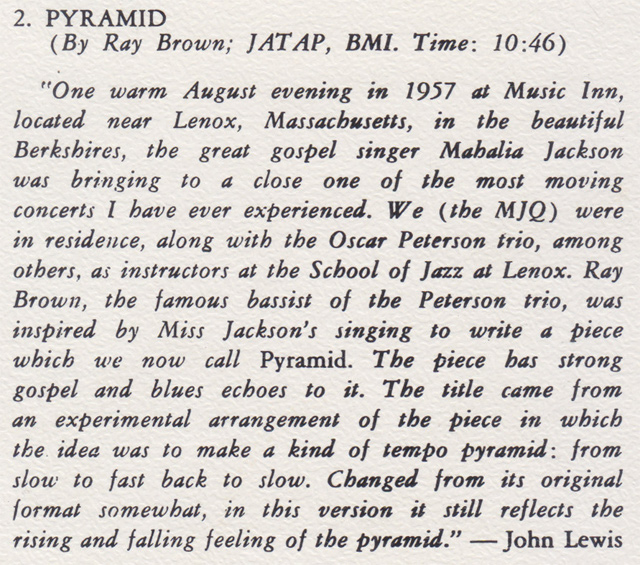 The song was originally titled "Blues For Junior" and an earlier (first?) version can be found on Herb Ellis' album "Nothing But The Blues" (Verve, 1957), featuring Ray Brown on bass.
The text by John Lewis above is illustrative for the influence that gospel had on black jazz artists, especially from the mid 1950's onwards, with the rise of hard bop. "In essence, it [hard bop] undeniable returned jazz music to its "blackness"", as Stuart Baker writes in the introduction of the book "Black Fire! New Spirits!" (Soul Jazz Books, 2014).
To listen to the version of the Modern Jazz Quartet, click here for a YouTube-clip.
In the last weeks, I haven't been very active with the website, but I did add lots of images to the King/Queen discography. Many thanks to Per Notini, who sent them to me.