Here are some photographs that I have and of which I would like to obtain more details. Who can help? E-mail me and I will add all information to the website! Three photographs for now, with more to follow.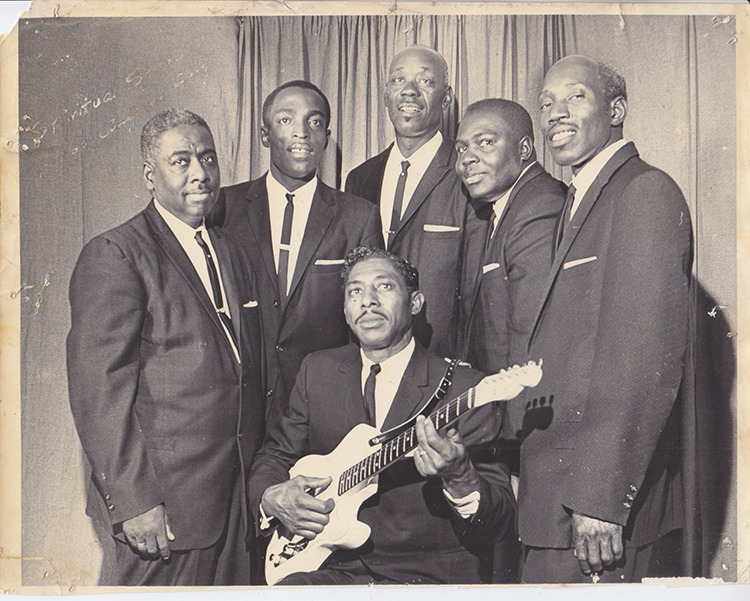 This group appears to be the Spiritual Stars of Los Angeles, Calif. (hand written in the upper left corner), but no information can be found on a group with this name. Or could it be the group that recorded for the Staff label?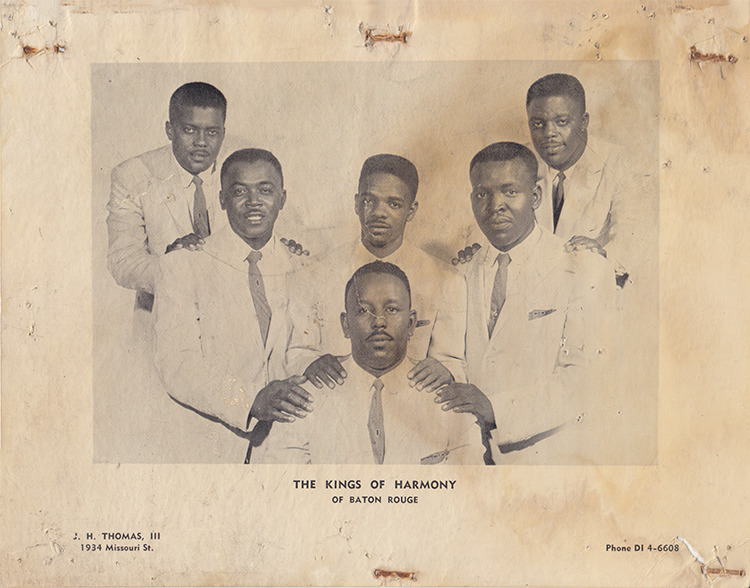 Names and address are given, but more information is needed. There are many groups with this name in the gospel discography (Laughton/Hayes), but I didn't find a match.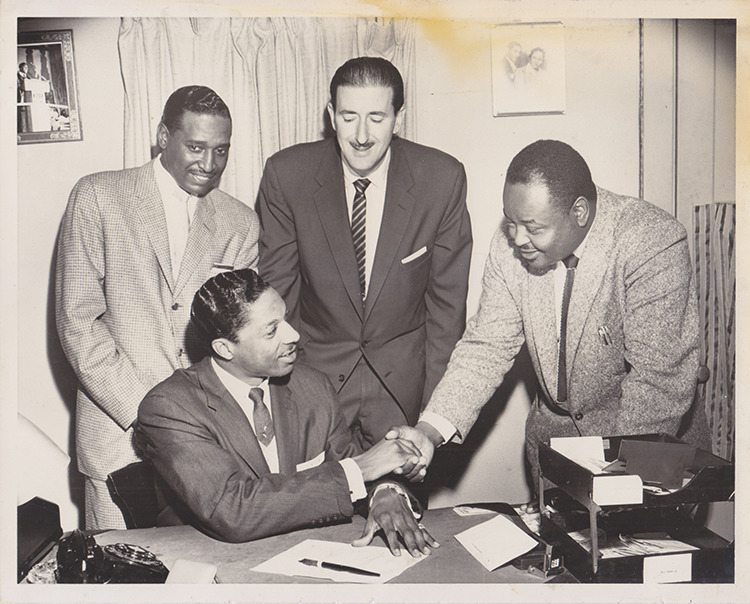 Interesting photograph of what seems to be the signing of a record deal. Not sure is this one has any connection with gospel, but it was included in a batch of  gospel photographs, so it seems likely. In the upper left corner there's a picture of a preacher given, which may indicate that it's indeed gospel related.