An outline by Per Notini
(December 2012)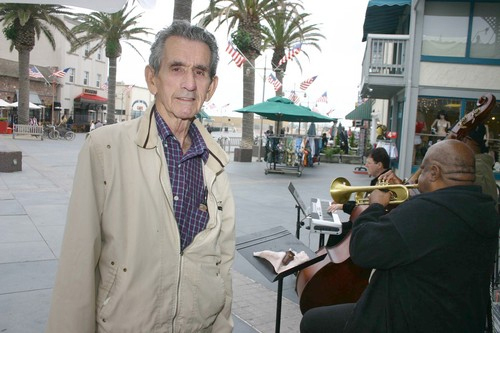 With its catchy, worldly-looking and even pretentious appearance, the Choice label hardly makes the impression of being devoted to black gospel. Yet, its 10-series with more than 50 known 45's, consisted of only 20% of secular music. The rest was by genuine black gospel groups, many of which were local talents, and a few by "big time" artists like Alex Bradford and the Raymond Rasberry Singers. There was also a completely secular 800 series. The 10 series started out secular as well, ca 1959, then gradually growing more gospel-oriented. One of the highest numbers in the Choice catalogue (#53) is noted as being issued as late as ca 1970, though most were issued no later than 1963.
The policy of Choice was assumedly in line with the all-embracing musical taste and professionalism of the owner and operator of the company, Ozzie Cadena (1924-2008). He had an astounding career, starting in 1951 as Herman Lubinsky's A&R head at Savoy, recording future jazz immortals like Bill Evans, Milt Jackson, Cannonball Adderly and Charlie Mingus. He later produced records at Blue Note, Prestige and the Prestige related Tru-Sound label (for which he produced some gospel albums as well). The rest of Cadena's long and illustrious career is easily accessible on the internet.
With regards to gospel, Cadena was responsible for producing and recording some of the early and groundbreaking records by Clara Ward and the Famous Ward Singers, Roberta Martin, the Gospel Clefs, and many others at Savoy Records. By comparison, his own Choice label was a tiny company, although Cadena utilized his goodwill at Savoy and reissued some of his best Choice LP's on Savoy and Savoy's Regent label. The Choice LP catalogue holds approximately 20 titles.