An outline by Per Notini (2014)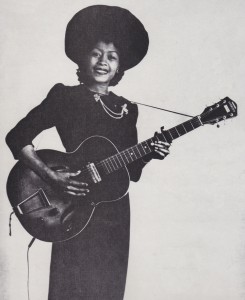 Arctic was founded in Philadelphia in 1964 by Jimmy Bishop, with the help of attorney Harold Lipsius of Jamie/Guyden Records. Bishop was the program director of WDAS – at the time Philadelphia's No. 1 black radio station. The music on Arctic was geared at young audiences, who were turning on to the new soul music sounds. Jimmy Bishop thought of himself as Philly's answer to Berry Gordy. Bishop also admired Atlantic Records, which was why he also adopted an ocean name for his label. One of Arctic's most noteworthy soul artists was Barbara Mason, who was backed by a male trio, the Tiffanys. It included Kenny Gamble, of the later Gamble and Huff "Philly Soul" fame. Another group was called the Temptones, which was a white aggregation. It held lead singer Daryl Hall and guitarist John Oates, who both moved to Atlantic Records later on.
By the time Arctic ceased its operations in 1971, Jimmy Bishop had disappeared entirely. Nobody knows what became of him, but rumours have surfaced about his preaching in Mississippi. It is interesting that he released a record of his own, titled "If You Could See through the Eyes of a Blackman" b/w "Mr. Charlie" (Arctic 157).
From a gospel viewpoint, Arctic did not offer very much, probably no more than a handful 45s in a catalogue of totally 60 singles. One of them was Arctic 132 by the unique gospel (and blues) singer Mary De Loach.
Photo: Mary de Loach (from "Whiskey, Women, and…" LP 710, 1988)